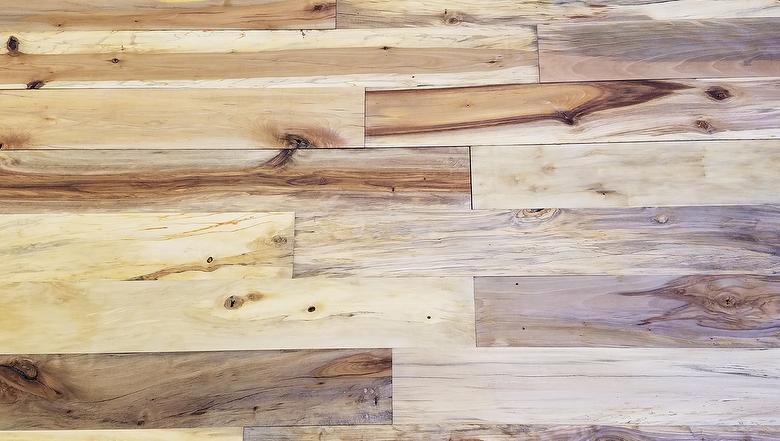 Mixed Hardwood Bright Thins
Request Custom Quote
(additional costs and lead times generally apply)
Don't see what you need? Fill out our more generic
Request for Quote
form.
Mixed Hardwood Bright Thins - Product Info
---
Barnwood Thins are Trestlewood's most consistent, ready-to-install interior barnwood product. Ideal for accent walls, small DIY projects, crafts, and other interior uses. BrownBlend Thins provide a mix of primarily brown color tones.
1 weathered face
5/16" thick (+/- 1/16")
Edged to 5" width
Mixed 1', 2', 3', and 4' lengths (heavy to 4')
Kiln-dried
Packaged in boxes of 30 square feet
Thins are available in 4 color sorts: BrownGrayBlend, BrownBlend, GrayBlend, and Antique Weathered Redwood
Mixed Hardwood Bright Thins
(fresh-sawn hardwood thins in same dimensions) also provide a nice complementary product that can contribute to a cool mix of colors. Check out how finishing this product with
Danish Oil
can really make it pop.
No two boxes of Thins will be exactly the same.