Search Results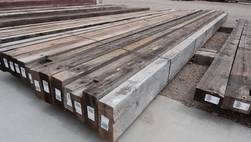 Harlowton Roundhouse Timbers
These Weathered Douglas Fir Timbers are beautiful structural timbers salvaged from the historic Harlowton, Montana Roundhouse. The Harlowton Roundhouse was an integral part of the Milwaukee Road network. Harlowton was situated at the juncture of the Milwaukee Road's eastern network which operated steam (and later, diesel) locomotives and the western network which was electrified.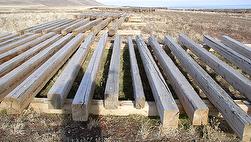 Cedar Weathered Timbers
These Western Red Cedar timbers are cut by Trestlewood out of very rustic telegraph poles salvaged from a Montana rail line. The timbers were cut with our old circlesaw mill and then allowed to age in the harsh Promontory Point weather. The result is very nice, straight, reclaimed, roughsawn gray weathered timbers.