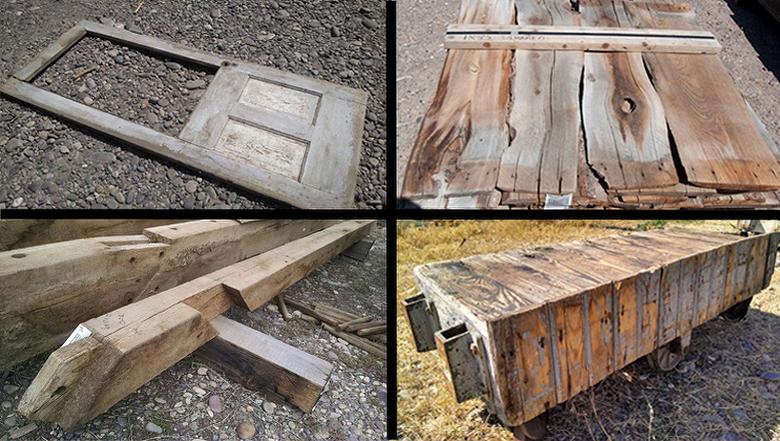 Hidden Treasures
Request Custom Quote
(additional costs and lead times generally apply)
Don't see what you need? Fill out our more generic
Request for Quote
form.
Hidden Treasures - Product Info
---
Especially cool, unique, unusual items we come across from time to time. Click on any of the links below to browse by type.
Weathered Decking with Original T&G: Our journeyings in search of reclaimed wood often lead us to unique batches of weathered decking material that still have some of its original tongue-and-groove.
Unique Timbers: Huge sizes, odd shapes, heavy metal, strange weathering patterns, and more!
Trestle "Driftwood" Timbers: For potential use as mantels, accent pieces, or whatever else you can imagine, these uniquely weathered timbers come from various components of the Lucin Cutoff Railroad Trestle that once spanned Utah's Great Salt Lake.
Antique / Barnwood Doors: We often accumulate old weathered and barnwood type doors.
Rustic Factory Carts: These rustic, 6-wheeled factory carts have significant reclaimed evidence. They are roughly 4'6" to 5' long and 1'4" high. We aren't sure what function they originally served, but the tops were constructed with a slight slant to one side.
Weathered Trusses: Very cool!
Other Unique Batches: None of the above catch your eye? Check out these other one-of-a-kind batches of unique material.