Porcupines Cast a Vote for Salty Fir
Sep 12, 2013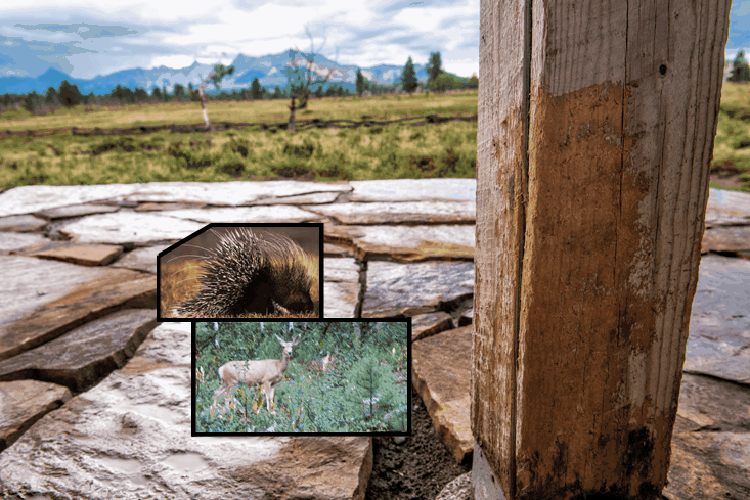 One of our Colorado customers recently discovered that some local porcupines like their Trestlewood II "Salty Fir" Weathered Timbers almost as much as they do. The above photo shows one of their exterior Trestlewood II timbers after it has been chewed on by some porcupines.
We have had other customers who have mentioned that moose and deer also show an affinity for Trestlewood II. A Wikipedia "Mineral lick" entry suggests that these animals are probably just looking for nutrients.
Our Colorado customers are going to make their exterior timbers less accessible to the porcupines by putting rock around the lower portions of the exterior timbers.


---
Trestlewood makes no representations or warranties whatsoever relative to the accuracy of information included in or referenced by any Trestlewood blog post, whether that information is posted by Trestlewood or others. Any reader/user of Trestlewood blog post information takes full responsibillity for independently verifying the accuracy of such information and its applicability to (and implications for) its specific situation.