Reclaimed Wood Furniture
Jun 29, 2012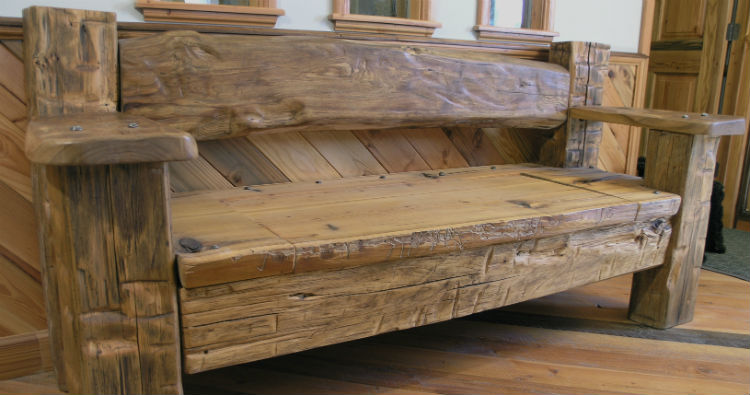 We are often asked if we manufacture furniture out of reclaimed wood. Our answer is generally that:
1. No, we don't manufacture furniture out of reclaimed wood
but that
2. A lot of cool furniture has been built out of our reclaimed wood products!
We would be happy to provide reclaimed or other unique wood products to a craftsman of your choice.
We can also often put you in touch with a shop that has experience building custom furniture out of reclaimed wood. Let us know the details of your project (type of furniture needed, location, etc.) and we will try to provide you with one or more references of craftsmen that might be interested in working with you on your project.
Check out photos of a sampling of the cool reclaimed wood furniture (tables, chairs, bookcases, beds, benches, etc.) that has been created with Trestlewood products.


---
Trestlewood makes no representations or warranties whatsoever relative to the accuracy of information included in or referenced by any Trestlewood blog post, whether that information is posted by Trestlewood or others. Any reader/user of Trestlewood blog post information takes full responsibillity for independently verifying the accuracy of such information and its applicability to (and implications for) its specific situation.