WeatheredBlend Thin Skins Wall
Oct 19, 2016
Check out what a Trestlewood customer in Delaware did with a unit of WeatheredBlend Thin Skins...
Wall - Before: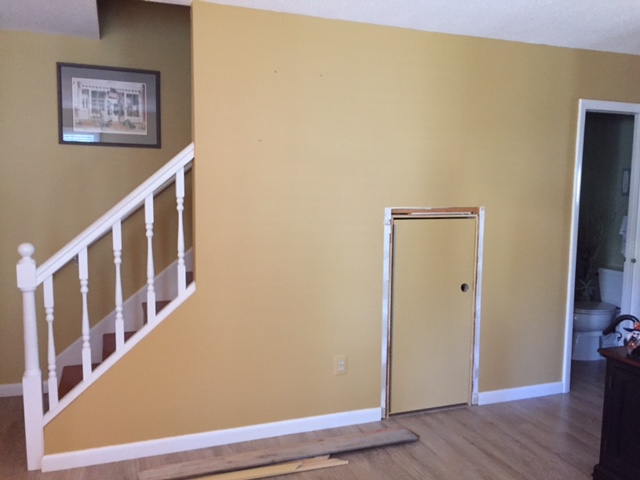 Wall - After: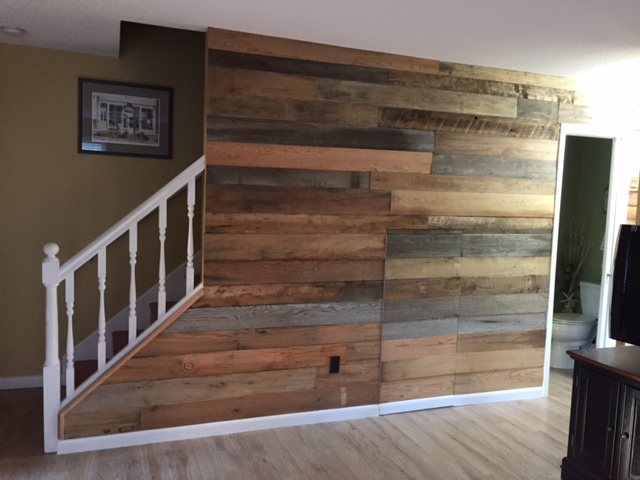 Go to the WeatheredBlend Thin Skins product page for additional information (including more photos) about this product line.

You can even select the specific unit(s) which you would like to purchase.

Trestlewood WeatheredBlend Thin Skins provide the opportunity to get a real barnwood look on a budget. Popular applications include paneling/wainscoting, ceiling, accent walls, craft projects, rustic furniture, etc.



---
Trestlewood makes no representations or warranties whatsoever relative to the accuracy of information included in or referenced by any Trestlewood blog post, whether that information is posted by Trestlewood or others. Any reader/user of Trestlewood blog post information takes full responsibillity for independently verifying the accuracy of such information and its applicability to (and implications for) its specific situation.