Where Can I Get Painted Barnwood Without the Lead?
Sep 20, 2013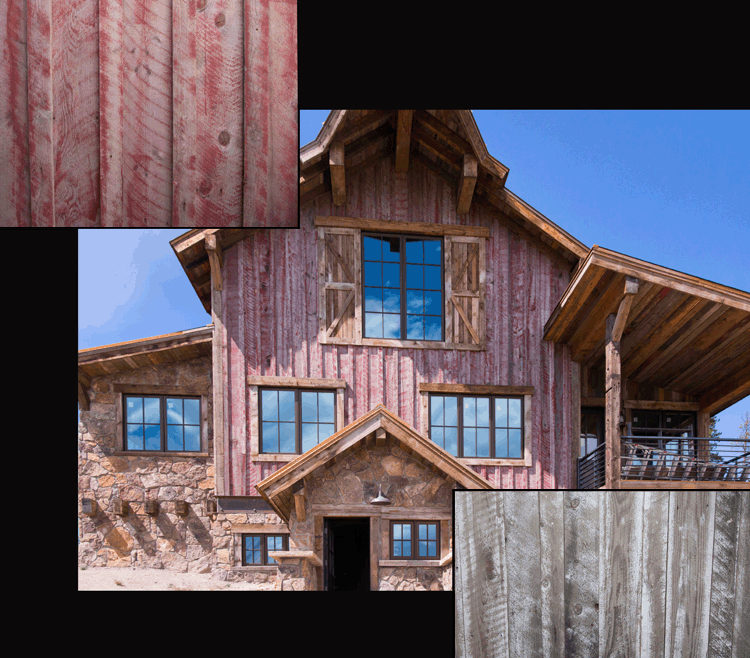 NatureAged Painted Barnwood
Antique painted barnwood has an undeniably cool look. It also generally has lead-based paint. For the cool look without the lead, we suggest Trestlewood's NatureAged Painted Barnwood Lumber. Trestlewood applies paint to NatureAged Lumber after it has weathered, giving you beautiful, natural weathering with lead-free paint.
NatureAged Painted Barnwood Lumber is available in various coverage percentages and colors. Red and white are the most popular colors, but Trestlewood can produce this product in essentially any color of your choice. One of our customers had us produce a package of green painted NatureAged lumber.


---
Trestlewood makes no representations or warranties whatsoever relative to the accuracy of information included in or referenced by any Trestlewood blog post, whether that information is posted by Trestlewood or others. Any reader/user of Trestlewood blog post information takes full responsibillity for independently verifying the accuracy of such information and its applicability to (and implications for) its specific situation.